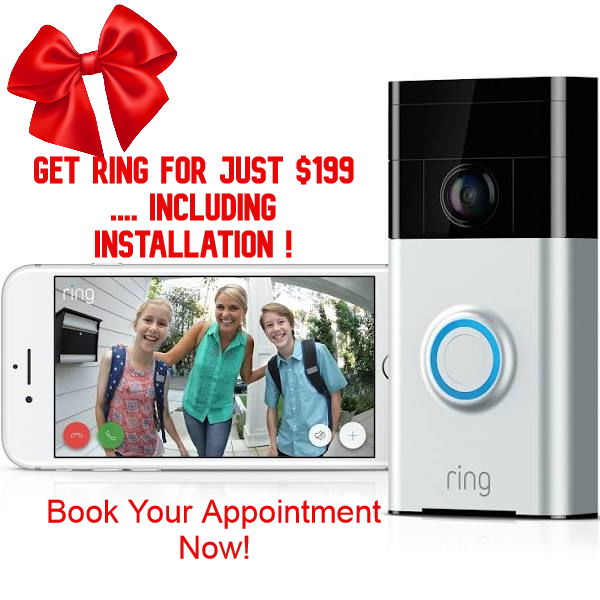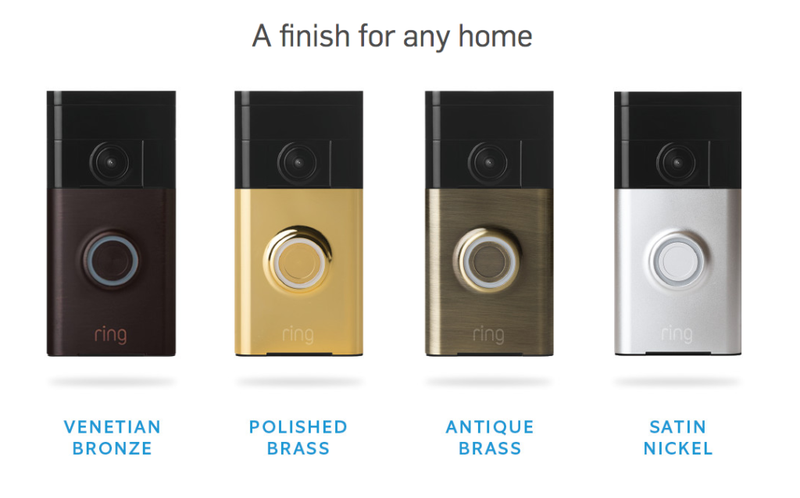 Get Ring for Just $199 .... Including Installation !
Designate areas to monitor; customize sensitivity and get real-time alerts when visitors are detected.
See and Speak from Any Device
Get alerts to your smartphone; tablet or desktop; and monitor and interact with visitors in real time.
Multiple Finishes available
To setup your appointment, contact us
here
or call us 1 (877) 347-6561.