Your Voice and Data Services: they're just as important as your electricity. these days. We design, install, support and modernize your Voice and Data solutions including: PBX, VOIP, Comcast, Cisco, AT&T and more. Our customers can be sure they have affordable, clear, reliable phone service with fast internet and WiFi speed.
We excel in providing full-featured IT and communications services to small businesses. We are able to provide your company with local and long-distance voice, broadband Internet, mobile services including iPhone and android devices, broadband laptop access, voicemail, email, web hosting, fax-to-email, data backup, file-sharing, virtual private networking and cloud servers.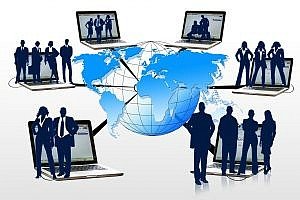 Implementing solutions that fit your requirements is our priority.